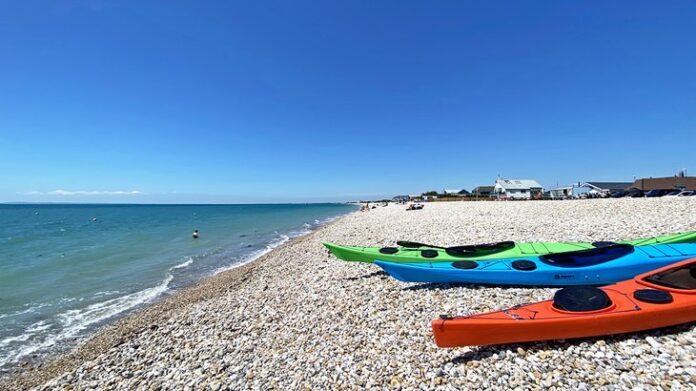 Portsmouth, a historic port city on the south coast of England, is a fascinating destination that offers a blend of rich maritime history, modern attractions, and natural beauty.
1. Historic Dockyard:
One of Portsmouth's most iconic attractions is the Historic Dockyard. This maritime museum complex is home to several historic ships, including the HMS Victory, the flagship of Admiral Lord Nelson during the Battle of Trafalgar. Visitors can also explore the interactive exhibitions at the National Museum of the Royal Navy and see the remains of Henry VIII's warship, the Mary Rose.
Read Also: Allegiant Airlines Tickets
2. HMS Warrior 1860:
Step aboard the HMS Warrior 1860, a stunning iron-hulled warship that once ruled the seas. This beautifully preserved vessel offers a glimpse into naval life during the Victorian era, complete with authentic artifacts and interactive displays.
3. Spinnaker Tower:
For panoramic views of Portsmouth and the surrounding area, head to the Spinnaker Tower. This iconic 170-meter-tall structure provides breathtaking vistas from its observation decks. You can even brave the glass floor if you're feeling adventurous.
4. Southsea Castle:
Southsea Castle is a historic fort that played a pivotal role in defending Portsmouth from attacks. Explore its museum, walk the ramparts, and enjoy picturesque views of the Solent.
5. D-Day Story:
The D-Day Story is a moving museum dedicated to the Allied invasion of Normandy during World War II. It houses an impressive collection of artifacts, personal stories, and immersive exhibits that provide insight into the lives of the soldiers who participated in this historic event.
6. Portsmouth Historic Market:
Located in the heart of the city, Portsmouth Historic Market is a bustling place where you can find a variety of goods, from antiques to artisanal crafts. It's a great spot to soak in the local culture and maybe pick up a unique souvenir.
7. Charles Dickens' Birthplace Museum:
Literature enthusiasts will appreciate a visit to the birthplace of Charles Dickens, one of the most famous English novelists. Explore the museum to learn about his life and works, including classics like "Oliver Twist" and "Great Expectations."
8. Blue Reef Aquarium:
Families and marine enthusiasts will enjoy a trip to the Blue Reef Aquarium, where you can get up close and personal with an array of marine life, including sharks, turtles, and colorful fish.
9. Clarence Pier:
For some classic seaside fun, head to Clarence Pier. This amusement park offers rides, amusements, and great views of the Solent.
10. South Parade Pier:
Another iconic pier in Portsmouth, South Parade Pier offers entertainment, dining, and lovely views of the coastline. It's a great spot for a leisurely stroll or to enjoy a meal with sea views.
11. Royal Marines Museum:
The Royal Marines Museum is a fascinating institution that delves into the history and heritage of the Royal Marines. Explore their achievements and learn about their role in British military history.
12. The Mary Rose Museum:
Witness history comes alive at The Mary Rose Museum, where you can see the remains of Henry VIII's flagship, the Mary Rose, along with a wealth of artifacts that tell the story of life on board in the 16th century.
13. Portsmouth Cathedral:
Portsmouth Cathedral, also known as the Cathedral of St. Thomas of Canterbury, is a magnificent place of worship with stunning architecture and a tranquil atmosphere.
14. Clarence Gardens:
Escape the hustle and bustle of the city at Clarence Gardens, a peaceful green space where you can relax, have a picnic, or take a leisurely stroll. It's a hidden gem in Portsmouth.
Read Also: Allegiant Airlines Flights
15. Old Portsmouth:
Explore the charming streets of Old Portsmouth, where historic buildings, quaint shops, and cozy pubs await. Don't miss the opportunity to wander along the waterfront and enjoy picturesque views of the harbor.
16. Royal Garrison Church:
The Royal Garrison Church, also known as the Domus Dei, is a medieval church that has witnessed centuries of history.